Florida Employ­ment Law expert board cer­ti­fied employ­ment lawyer, B.C.S. expert by

FL

 Bar
Phyl­lis J. Towzey is a Board Cer­ti­fied Spe­cial­ist (B.C.S.*) in labor and employ­ment law. The Florida Bar has awarded her the cre­den­tial of expert which means she is qual­i­fied to pro­vide any and all legal ser­vices in labor and employ­ment, includ­ing: Ter­mi­na­tion Dis­putes, Sev­er­ance Agree­ments, Employ­ment Agree­ments, Non-Compete Agree­ments, Employee Hand­books and Sem­i­nars, Sex­ual Harass­ment Claims, Dis­crim­i­na­tion Claims, Wage & Hour, Whistle­blower Claims, Dept. of Labor Inves­ti­ga­tions, Unem­ploy­ment Appeals Com­mis­sion (UAC) Appeals, employ­ment lit­i­ga­tion defense in fed­eral court and more.
Ms. Towzey is the first-ever attor­ney from a St. Petersburg-based firm to be board-certified by The Florida Bar in Labor and Employ­ment Law. She holds an 'AV' rat­ing from Mar­tin­dale, the high­est rat­ing avail­able for both exper­tise and trust­wor­thi­ness. Her firm is in the Bar Reg­is­ter of Pre­em­i­nent Lawyers, and the Inau­gural Edi­tion of the Bar Reg­is­ter of Pre­em­i­nent Woman Lawyers, 2011. She has been selected for Florida Super­Lawyers 2007, 2008, 2009, 2010, 2011, 2012, 2013, 2014, and 2015. Ms. Towzey is also selected for "Tampa's Best Lawyers" from the Tampa Bay Busi­ness Jour­nal, selected for the pres­ti­gious Florida Trend Magazine's Legal Élite, 2007, 2008, 2009, 2010, 2011, 2012, 2013, 2014 and 2015(she is among just 49 employ­ment lawyers listed) and The Best Lawyers in Amer­ica, 2007, 2008, 2009, 2010, 2011, 2012, 2013, 2014 and 2015.
Ms. Towzey pro­vides rep­re­sen­ta­tion and coun­sel­ing to indi­vid­u­als and busi­nesses regard­ing com­pli­ance with fed­eral and state laws and reg­u­la­tions affect­ing labor and employ­ment, and offers man­age­ment sem­i­nars tar­geted at employ­ment lit­i­ga­tion risk management.
Ms. Towzey is a lit­i­ga­tor spe­cial­iz­ing in employ­ment law. Her prac­tice includes tri­als in state and fed­eral court and appeals. She is admit­ted to prac­tice in all Florida Courts and the U.S. Court of Appeals, Third, Fourth, Ninth and Eleventh Cir­cuits, and the U.S. Court for the Mid­dle Dis­trict of Florida and the South­ern Dis­trict of Florida.
Ms. Towzey has expe­ri­ence as a cer­ti­fied medi­a­tor and arbi­tra­tor in both state and fed­eral court, with an addi­tional spe­cial­iza­tion in employ­ment law cases.
Ms. Towzey is a chap­ter author for Per­son­nel Law Update, and Cer­tifi­cate in Human Resource Man­age­ment , and Employ­ment Law Hot Top­ics, all pub­lished for The George Wash­ing­ton Uni­ver­sity by the Coun­cil on Edu­ca­tion In Man­age­ment, Char­lotte, North Car­olina. Ms. Towzey serves on the edi­to­r­ial board for the Employ­ment Law ref­er­ence book Employ­ment Evi­dence, authored by Eugene K. Hol­lan­der. For the best sell­ing novel, Noth­ing To Fear, by Karen Rose, pub­lished by Warner Books, Ms. Towzey served as legal tech­ni­cal advi­sor to the author.
For The Florida Bar, Ms. Towzey pre­sented a Labor and Employ­ment Law Webi­nar: FLSA Update: Dionne and its Prog­eny, Cal­cu­lat­ing Back Pay in Failed Exemp­tion Cases, Recent Deci­sions Apply­ing Lynn's Food Stores, Dis­clo­sure Oblig­a­tions and Other Emerg­ing Issues in Wage and Hour law.
Ms. Towzey was found­ing mem­ber in 1992 of the St. Petersburg-based com­mer­cial lit­i­ga­tion law firm, Carter, Stein, Ford, Schaaf & Towzey, LLP. Ms. Towzey was mem­ber for ten years before leav­ing that firm to open her pri­vate prac­tice in the his­toric Kress Build­ing across from the cour­t­house in down­town St. Petersburg.
Ms. Towzey is a for­mer senior lit­i­ga­tion asso­ciate in Tampa, Florida, for the inter­na­tional law firm, DLA Piper, where she han­dled busi­ness lit­i­ga­tion mat­ters, includ­ing employ­ment, bank­ing law and con­tract disputes.
She served as a mem­ber of the Board of Direc­tors and Audit Com­mit­tee for Chase Fed­eral Bank in Miami, Florida, which was the sec­ond largest Florida-based bank (after Bar­nett Banks) before its sale in 1996 to Bank of Amer­ica. She served for six years as board sec­re­tary and mem­ber of the exec­u­tive com­mit­tee of the LCC Day School in St. Peters­burg. She is a for­mer co-chair of the employ­ment law sec­tion and a mem­ber of the strate­gic plan­ning com­mit­tee for the St. Peters­burg Bar Association.
Ms. Towzey interned with Judge Delores K. Sloviter, Chief Judge, the United States Court of Appeals for the Third Cir­cuit, in Philadel­phia, Pennsylvania.
Ms. Towzey has been a guest speaker at Amer­i­can Bar Asso­ci­a­tion Employ­ment Law sem­i­nars and she pro­vides Employ­ment Law work­shops for clients and prospec­tive clients.
Before prac­tic­ing law, Ms. Towzey, a nation­ally accred­ited pub­lic rela­tions prac­ti­tioner (APR), served as Regional Direc­tor of Com­mu­ni­ca­tions for the Amer­i­can Red Cross in Philadel­phia. She was awarded the APR cre­den­tial when she was 24 and was among the youngest ever accred­ited by the Pub­lic Rela­tions Soci­ety of America.
Ms. Towzey received her Bach­e­lor of Arts degree from the Uni­ver­sity of Pitts­burgh and her Juris Doc­tor degree (with high hon­ors) from Rut­gers Law School, where she served as Arti­cles edi­tor of the Rut­gers Law Journal.
To read Phyl­lis Towzey quoted in the Tampa Bay Times, click here, here, here or here.
To read Phyl­lis Towzey quoted with pic­ture in Florid Trend Mag­a­zine click here.
Phyl­lis Towzey pub­lishes a news, com­men­tary and tips blog — www.floridaemploymentlawupdate.com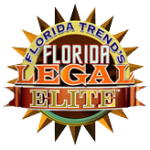 The Law Office of Phyl­lis J. Towzey, P.A. The Kress Build­ing, Suite 
401
,
475
Cen­tral Ave. Saint Peters­burg,
FL
33701
727−895−1200 (phone) 727−892−9925 (fax)
Use the form below to send an email. 
Please be advised that the form below is pro­vided for your con­ve­nience so that you may con­tact my office elec­tron­i­cally. This form is not an offer of legal rep­re­sen­ta­tion nor does your use of this form estab­lish an attorney-client rela­tion­ship between us. An attorney-client rela­tion­ship is only estab­lished after you and I agree on your legal rep­re­sen­ta­tion, and I con­firm that there are no con­flicts of inter­est. Use this form to pro­vide con­tact infor­ma­tion and a brief descrip­tion of why you are con­tact­ing my office. Do not include any con­fi­den­tial infor­ma­tion on this form.
By using this form, you agree to the con­di­tions stated above.
Coun­ties and cities served:
Hills­bor­ough County, Florida: Brandon, Plant City, Tampa, Tem­ple Ter­race, Ybor City
Pinel­las County, Florida: Bel­leair, Clear­wa­ter, Clear­wa­ter Beach, Dunedin, East Lake, Fort De Soto, Gulf­port, Indian Rocks Beach, Indian Shores, Largo, Madeira Beach, Red­ing­ton Beach, Olds­mar, Palm Har­bor, Pasadena, Pinel­las Park, Safety Har­bor, Saint Pete Beach, Saint Peters­burg, Semi­nole, Tar­pon Springs, Trea­sure Island
Pasco County, Florida: Crys­tal Springs, Dade City, Hol­i­day, Hud­son, Land O' Lakes, New Port Richey, Trin­ity, Wes­ley Chapel, Zephyrhills
Man­a­tee County, Florida: Braden­ton, Ellen­ton, Lake­wood Ranch, Long­boat Key, Man­a­tee, Palmetto
Sara­sota County, Florida: Engle­wood, North Port, Sara­sota, Venice, Venice Beach
*Board cer­ti­fied Florida Bar mem­bers are the only Florida attor­neys allowed to iden­tify them­selves as "Board Certified,""Specialist," "Expert" or to use the let­ters "B.C.S." for Board Cer­ti­fied Specialist.